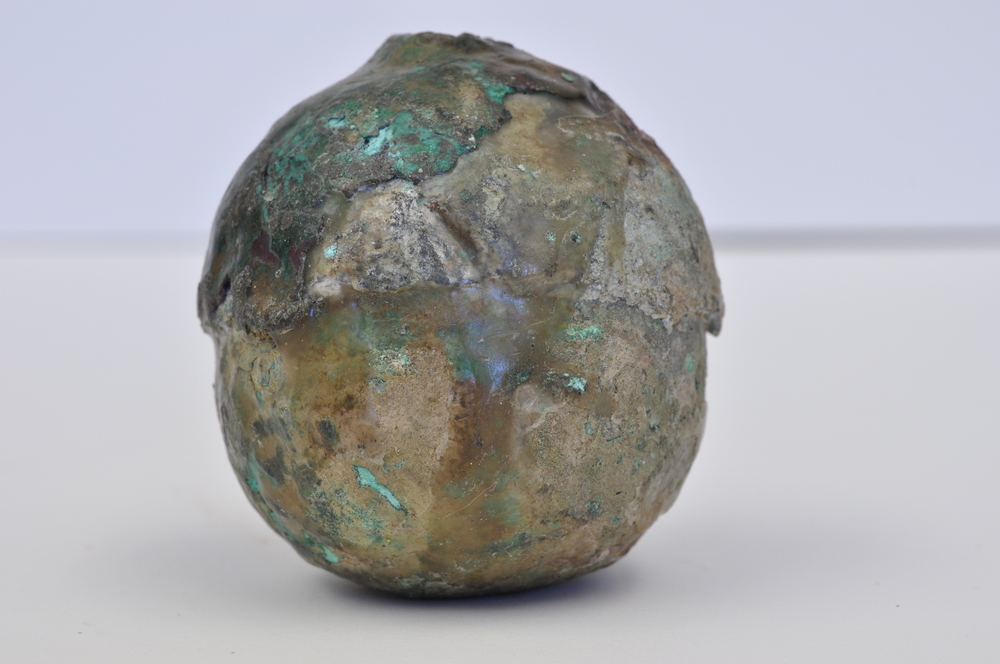 Because of the quantity of metal, mortars resided in church treasuries. This one was buried in a hoard with gold coins at the Monastery of Lady Mary in the seventh century.
Provenience: CN 270, Found in Room H along with coins and jewelry of the Our Lady Monastery, Beth Shean.
Date: 610-700 CE
Height: 8 cm
Width: 5.5 cm
Object Number: 130-50-309
Further Reading:
Fitzgerald, Gerald M. 1939. A Sixth Century Monastery at Beth-Shan,:Page/Fig./Plate: Pg 11; Pl. III; Fig. 3, #4.