Mosaic Floor from Northwest Room, Round Church on the Tel
Although the exact function of the Round Church room that this mosaic was found in is unknown, it speaks to the late 5th-early 6th century Christian community's desire to ornament their new monument with a range of visual emblems of their power and wealth.
Provenience: Northwest room of the Round Church on the Tel
Date: Late 5th/Early 6th c. CE
Dimensions: 173 cm x 193 cm
Object Number: 29-107-933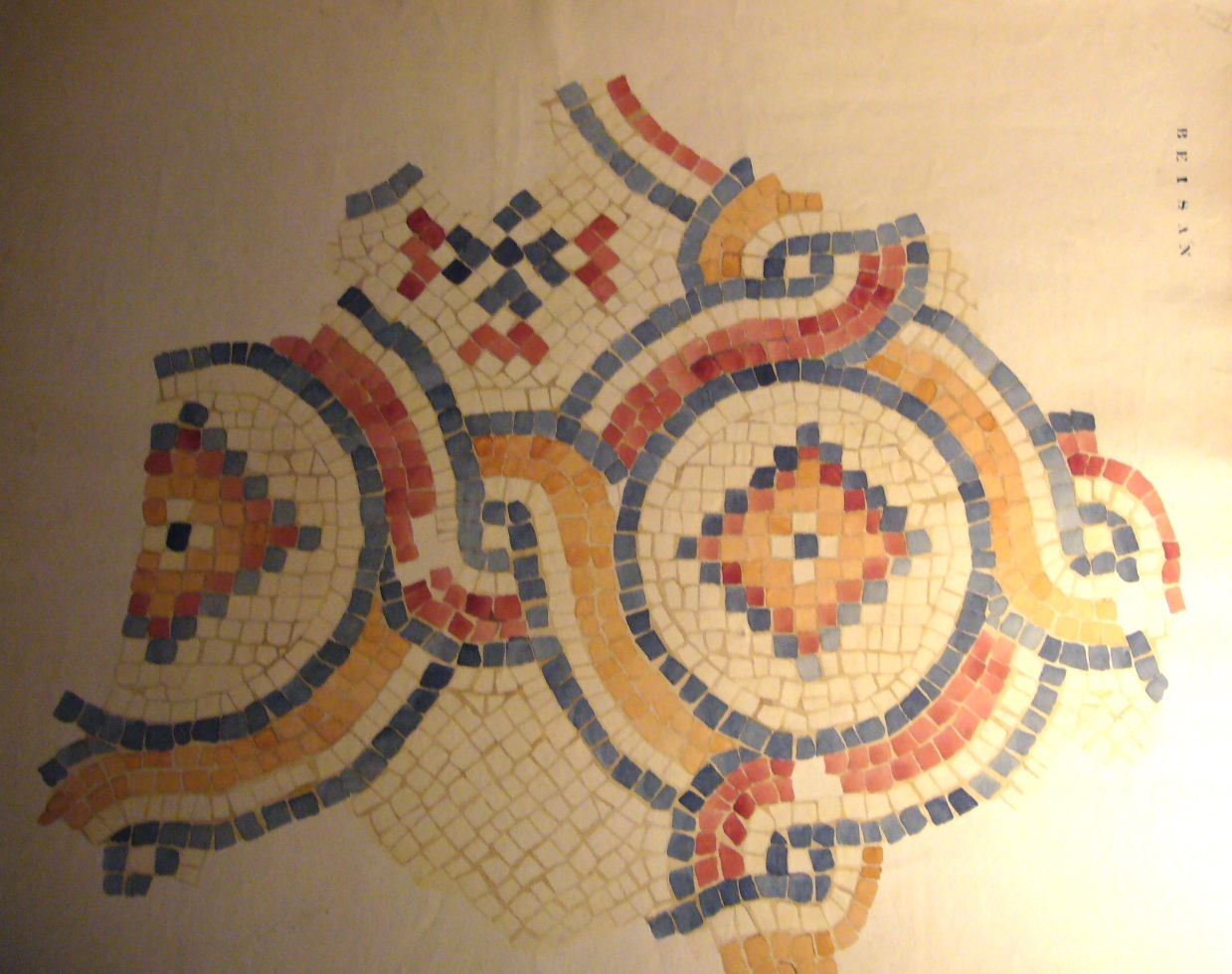 Further Reading:
Fitzgerald, Gerald M. Beth-Shan Excavations 1921-1923: the Arab and Byzantine Levels. Philadelphia: University Press for the University of Pennsylvania Museum, 1931. Plate XVIII, 3.