Mosaic Floor with Chain Border from Byzantine House on the Tel
Chain borders like this one were used in several different mosaic programs at Beth Shean. Stone tesserae were laid to resemble links in a sequence. This example formed the border to the bird mosaic panel in the terrace house.
Provenience: Byzantine House on the Tel; Level II
Date: 5th-6th century CE
Dimensions: 68.5cm x 241.5cm
Object Number: 29-107-930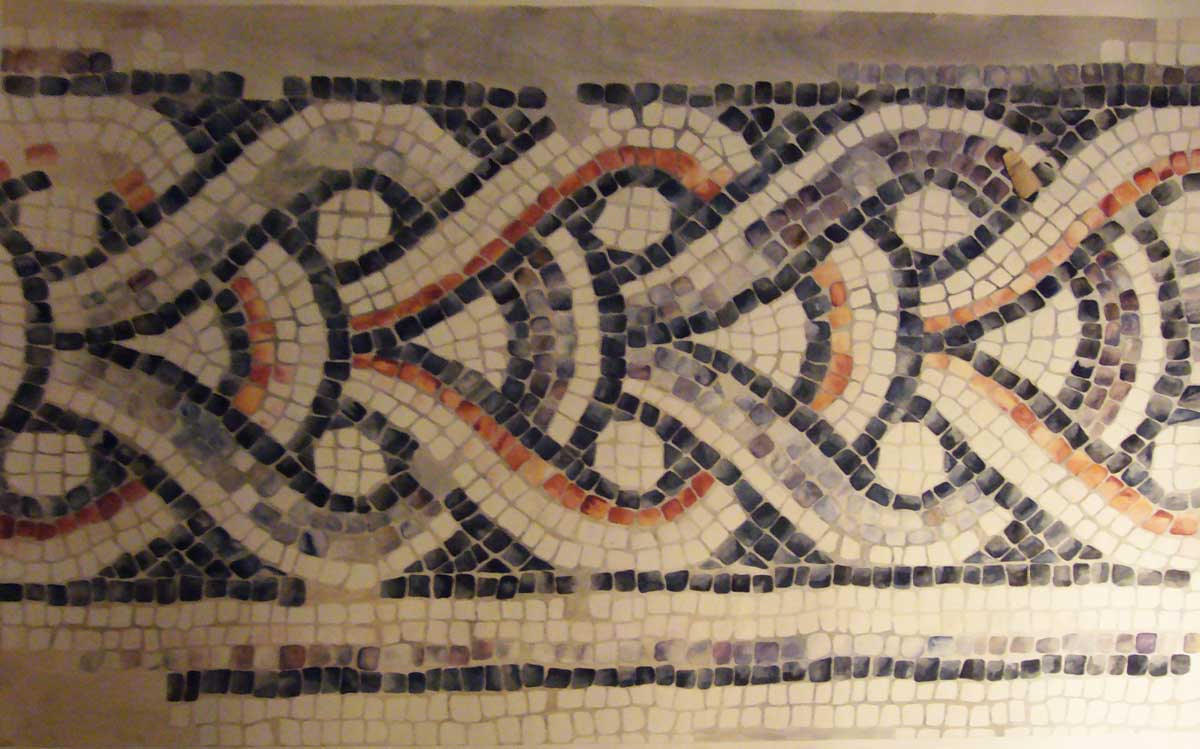 Further Reading:
Fitzgerald, Gerald M. Beth-Shan Excavations 1921-1923: the Arab and Byzantine Levels. Philadelphia: University Press for the University of Pennsylvania Museum, 1931. Plate XVI, 3.