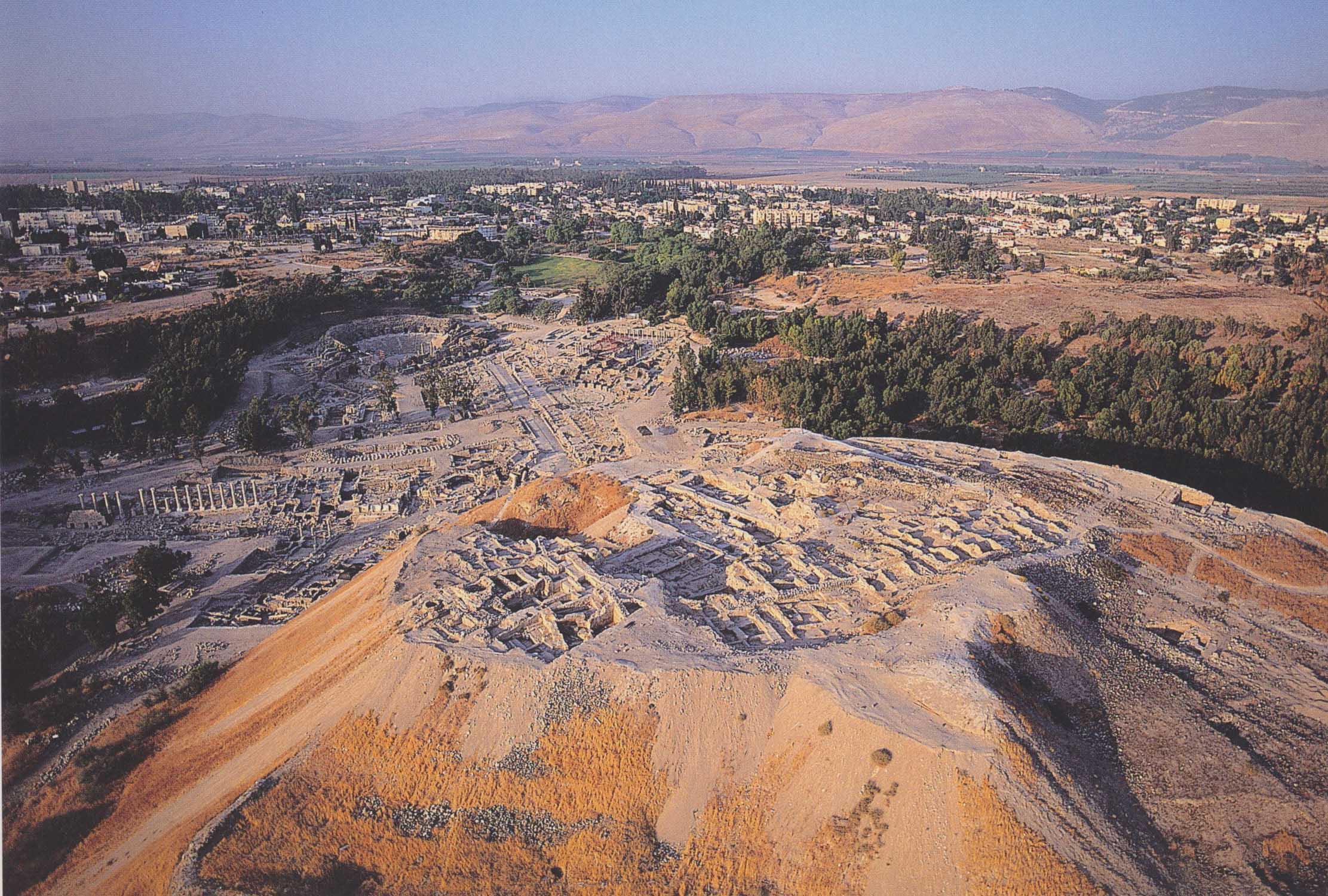 Aerial view of the Tel
Areial view looking south, with the Tel in the foreground and the Roman city behind it. (Dupy Tal and Moni Haramati)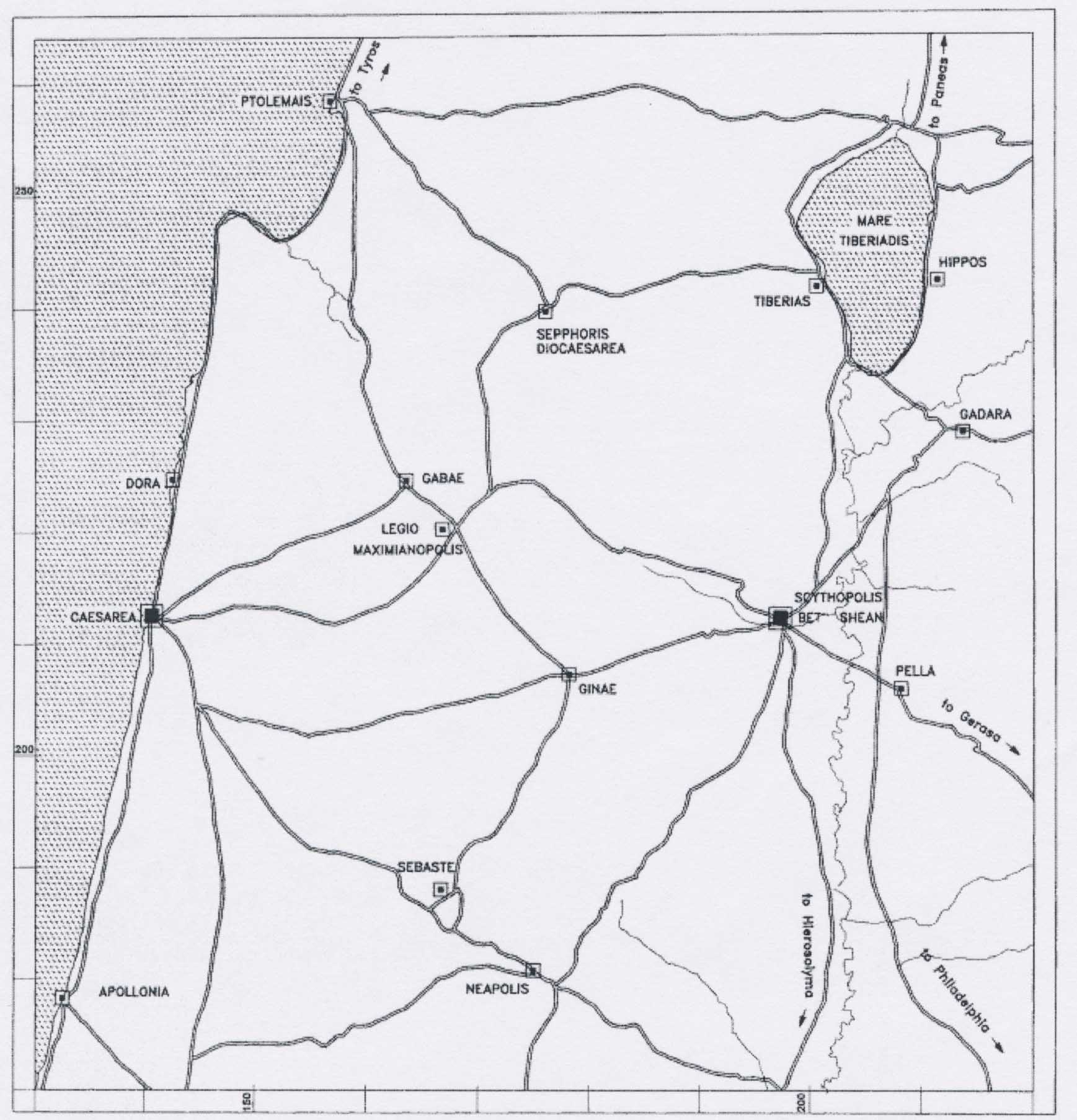 Roman road system
The Roman road system in northern Israel, showing the location of Beth Shean-Scythopolis. (Tsafrir and Foerster)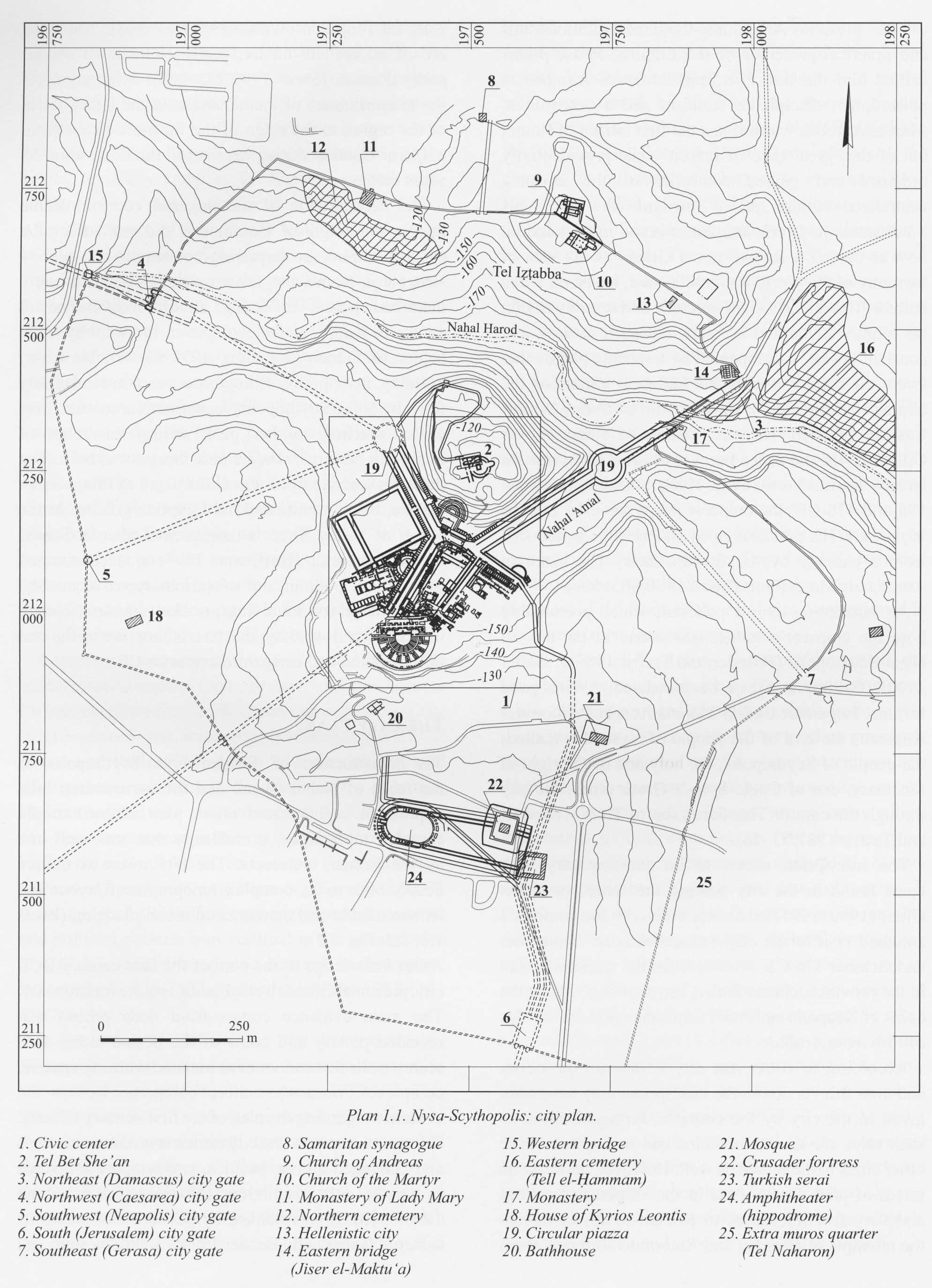 Beth Shean plan
Plan of the Roman-Byzantine city. (Mazor and Najjar)
View of the Roman city
Looking west across the excavated remains of the Roman city, with the Tel on the right.
Evidence of earthquake destruction
Excavations in the Roman city revealed evidence of fallen colonnades associated with the destruction of the city in the 749 earthquake.
View toward the Tel
Looking northeast down Palladius Street toward the Tel. The Roman temple and the later Round Church would have appeared immediately above the end of the colonnaded street.
Aerial view of Penn's excavations
An aerial view taken toward the end of Penn's excavation of the Tel, looking south, with the area of terrace houses to the left.
Plan of the Tel
The Arab and Byzantine periods of the tel (levels I-II), showing the relationship of the Round Church and the Byzantine street to the domestic structures on the Lower Terrace.
An early photograph
Taken in the 1920s, the photograph looks eastward, with the area of the Northern Cemetery to the left and the Tel rising in the distance.
Workers on site
The workers pause for a photograph during the excavations on the Tel, early 1920s.
The excavators
Clarence Fisher (left, seated) and Gerald Fitzgerald (right, seated) pose with local workers, 1921.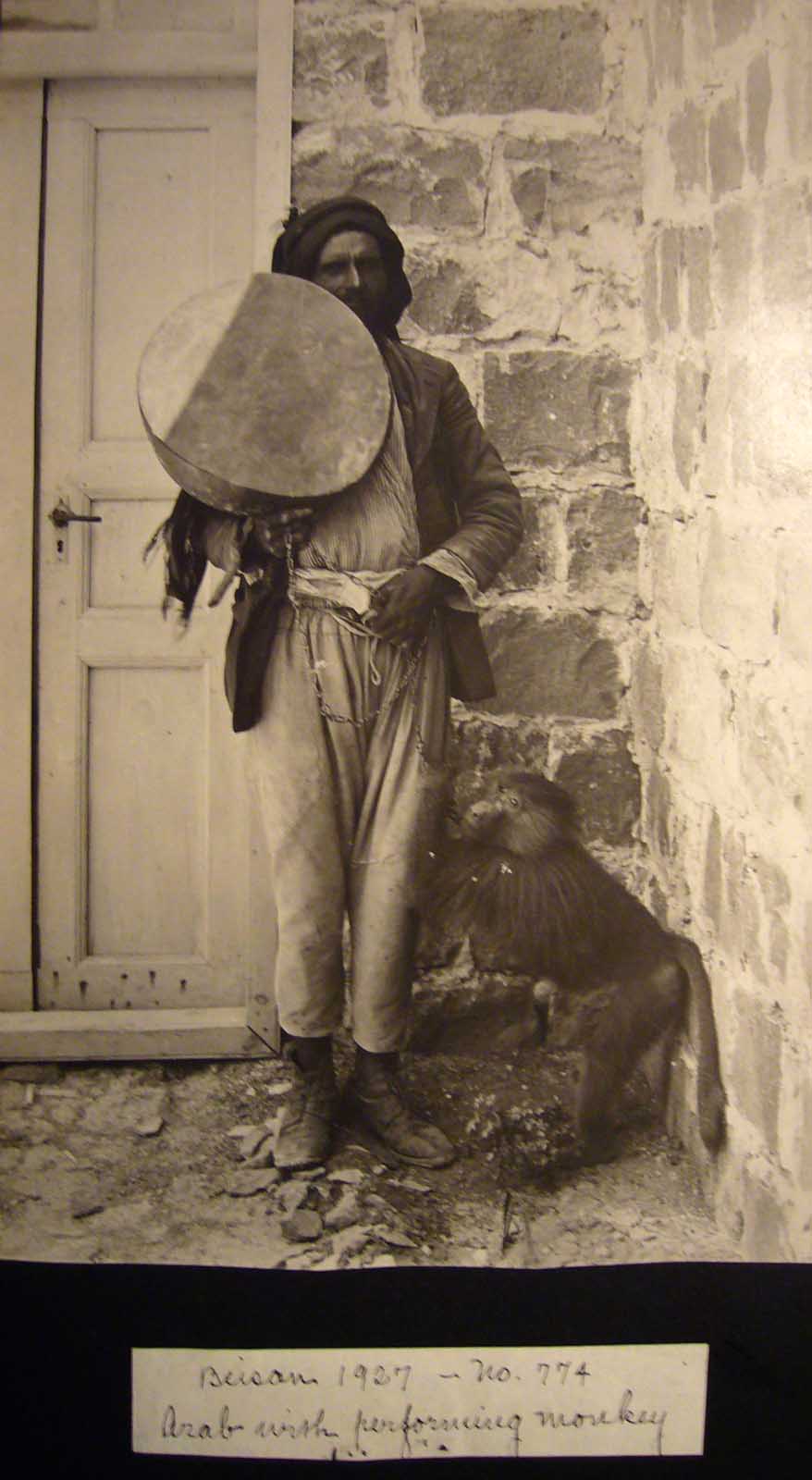 Arab with performing monkey
Local entertainment at the excavation, 1927.