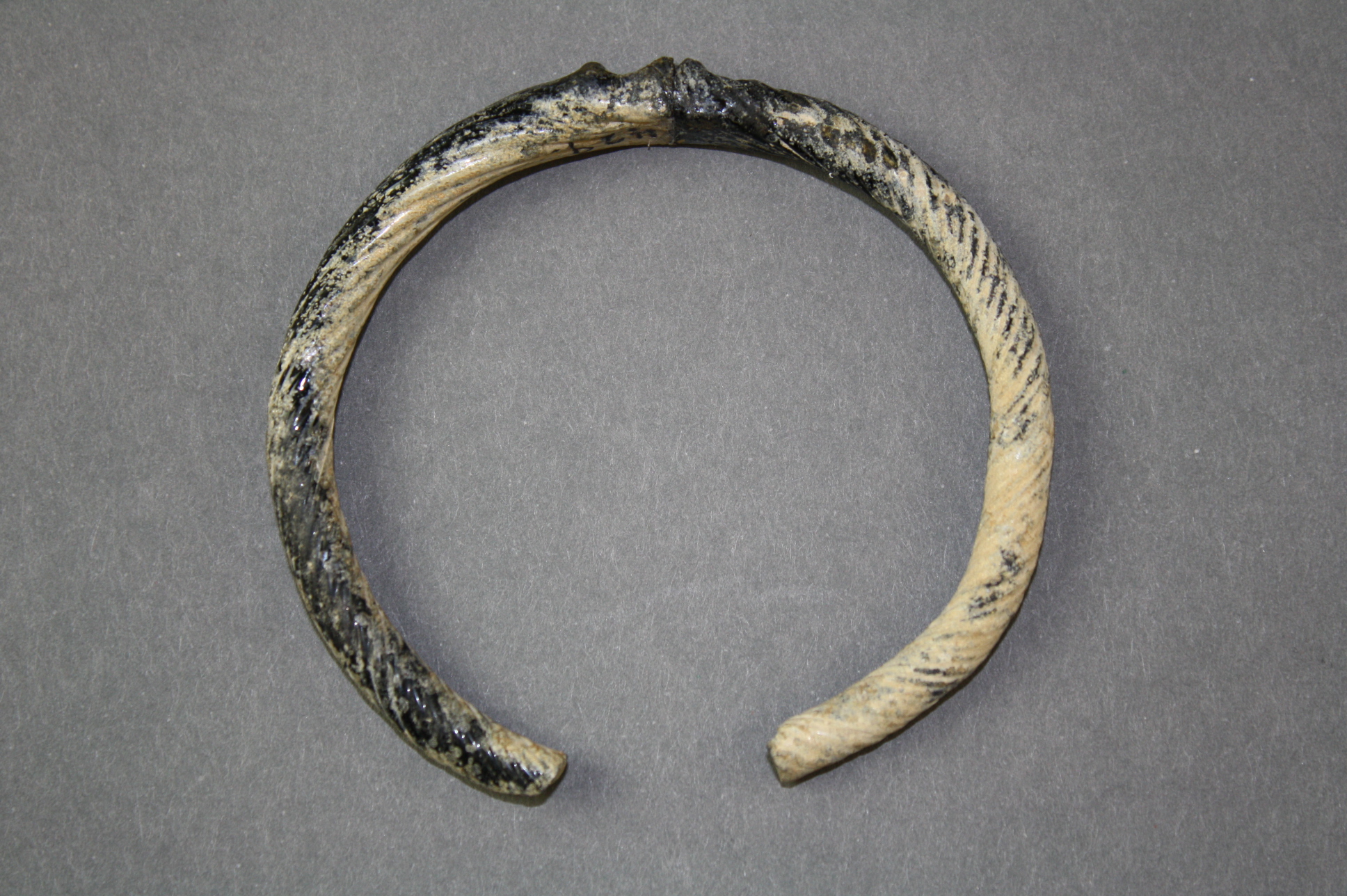 This spirally fluted black glass bracelet has a simple central detail featuring three vertical grooves. The parts of the bracelet which appear tan are actually badly weathered and are encrusted with soil. Many glass bracelets were found at Beth Shean, although most, unlike this piece, come from a funerary context.
Provenience: Found at the western end of the southern edge of the summit.
Date: 500 - 700 C.E.
Diameter: 8.4 cm
Object Number: 29-105-805