Double Bottle with Kohl Stick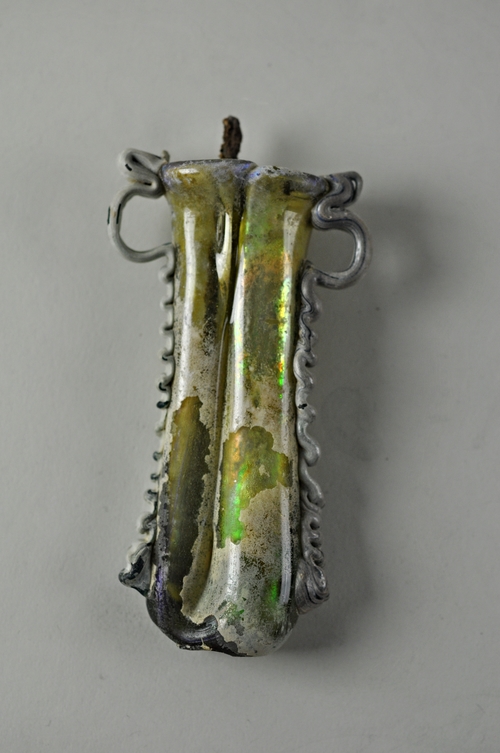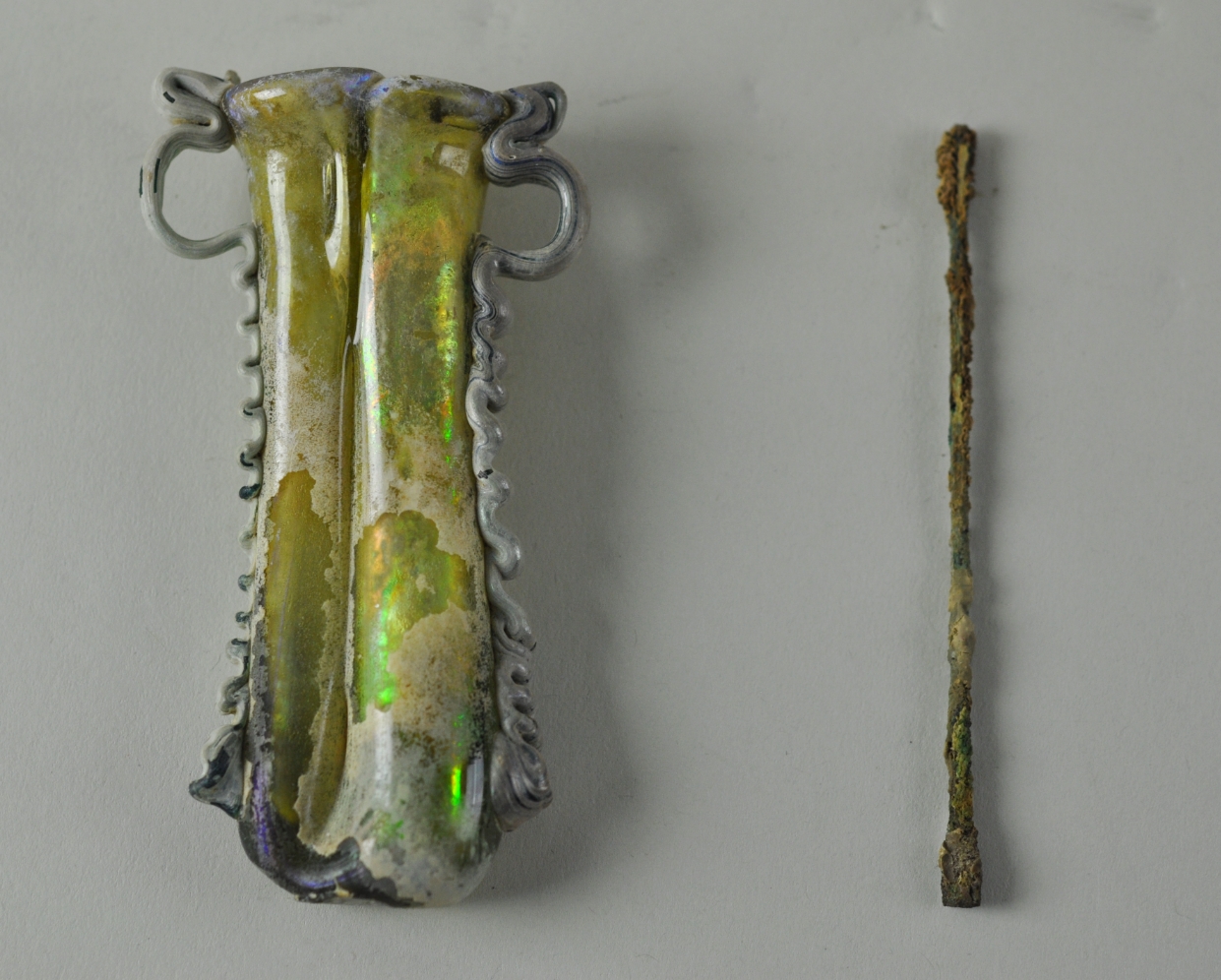 Double bottles, paired with a metal or glass kohl stick, typically contained cosmetics. The double body of this yellow-green glass bottle was made by first blowing a long tube of glass and then folding it in half, all while the glass was still molten so that the sides fused together. The bluish handles and toothed thread decoration on the sides were applied later. One side of the bronze kohl stick found inside this same bottle features a flattened, rectangular end, onto which the cosmetic could be lifted out of the bottle and applied to the face.
Provenience: Second loculus grave on the left side of Tomb 295, Northern Cemetery
Date: 350-400 CE
Height: 11.4 cm
Width: 2.6 cm
Kohl Stick Length: 10.7 cm
Object Number: 32-15-68A (double bottle), 32-15-68B (kohl stick)
Further Reading:
Fleming, Stuart J. "Late Roman Glass at the University of Pennsylvania Museum: A Photo Essay". Expedition. 39, no 2 (1997): 25-41.
Fleming, Stuart J. Roman Glass: Reflections on Cultural Change. Philadelphia: University Museum, 1999.