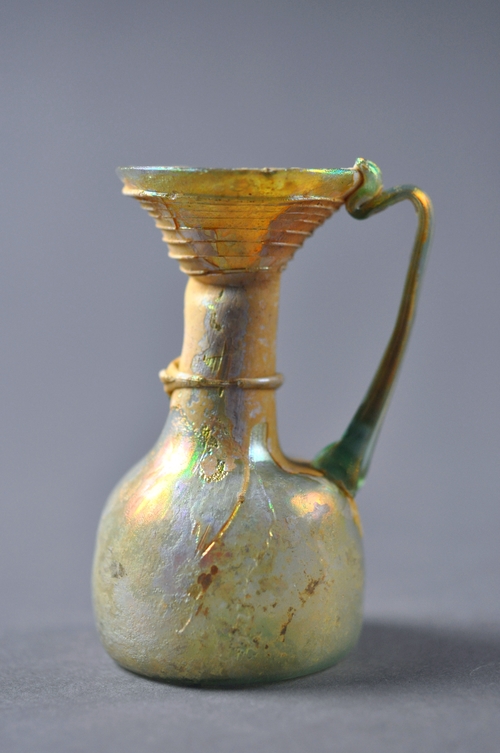 The body of this small, light-green jug was free-blown, while the handle and spiral decorative threads were applied by hand.
Provenience: Entrance passage of Tomb 207, Northern Cemetery
Date: 375 – 450 CE
Height: 8.5 cm
Base diameter: 4.5 cm
Object Number: 29-105-705
Further Reading:
Fleming, Stuart J. "Late Roman Glass at the University of Pennsylvania Museum: A Photo Essay." Expedition. 39, no. 2 (1997): 25-41.