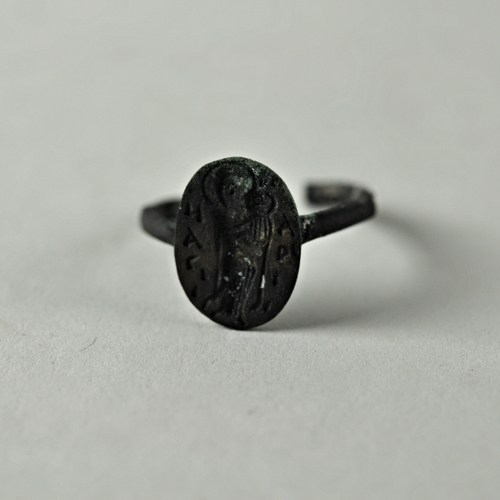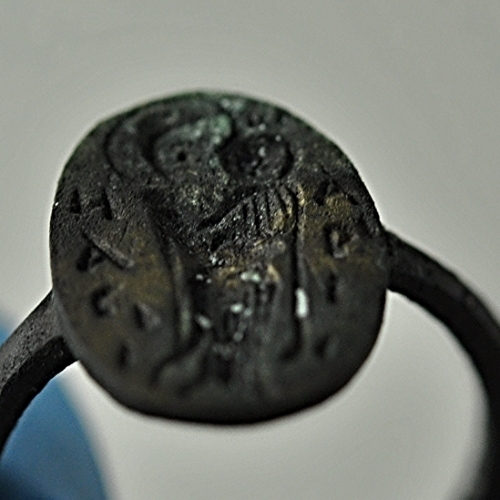 This bronze finger ring features an oval bezel depicting a standing Virgin Mary holding the Christ Child. The words 'ΑΓΙΑ ΜΑΡΙΑ' ('Holy Mary'), written vertically, surround the figures. The band of the ring is incomplete.
Bezel: 1.6 cm x 1.1 cm
Band diameter: 2.3 cm
Object Number: 31-50-251
Provenience: From pit A of Tomb 266, Northern Cemetery
Date: 500 - 600 C.E.