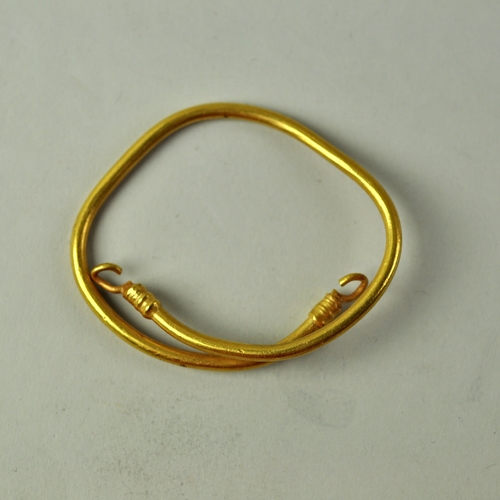 Gold wire bracelet with arms overlapping. Two hooks are at each end. Found in the monastery hoard with the necklace and coin hoard.
Provenience: Room H of the Monastery of Lady Mary (Cemetery North 270)
Date: 500 - 599 C.E.
Diameter across: 5.9 cm
Object Number: 31-50-213
Further Reading:
Fitzgerald, Gerald M. A Sixth Century Monastery at Beth-Shan. Philadelphia: University Museum, 1939.