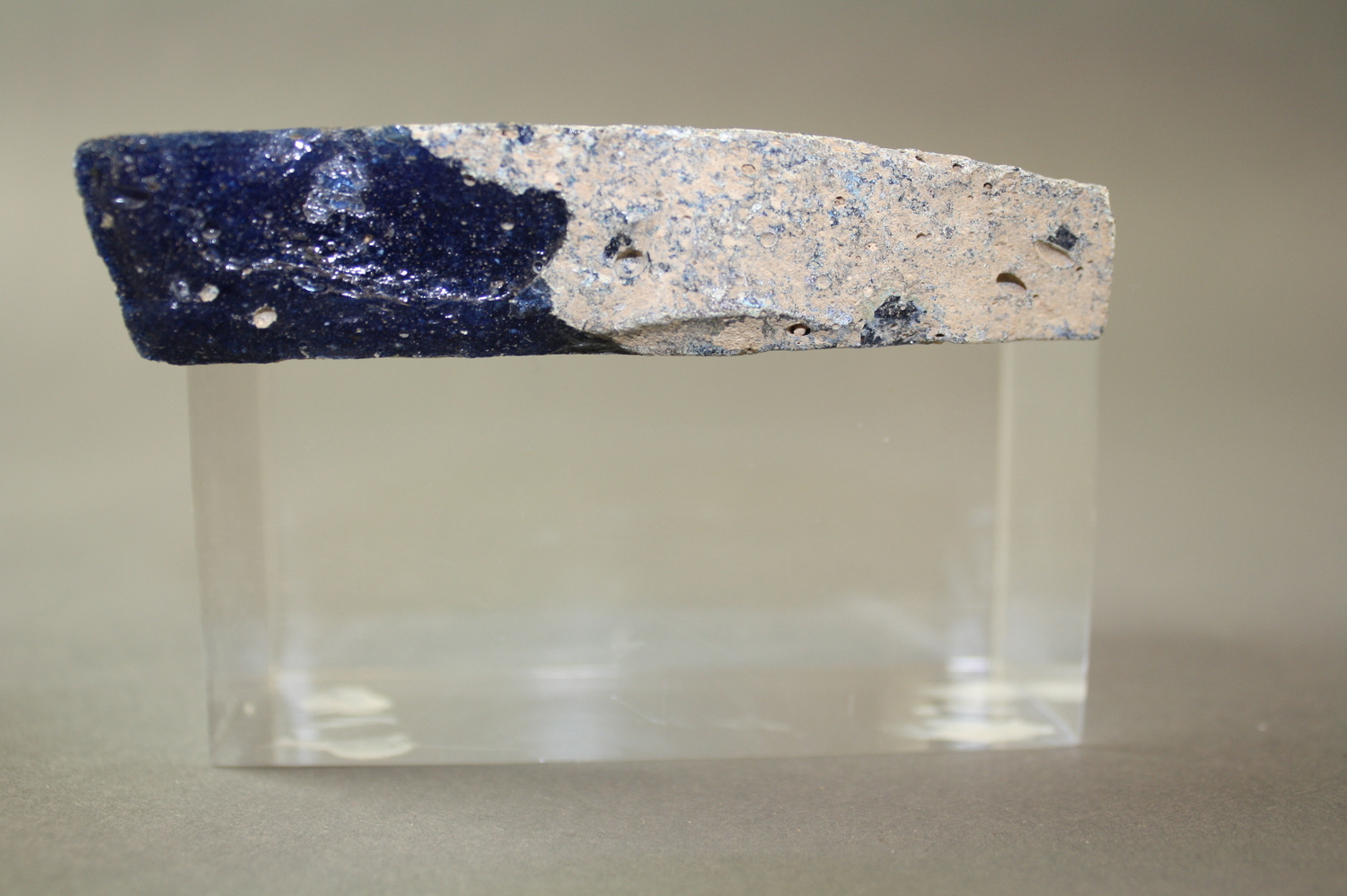 This raw slab of deep blue glass was found with several other glass slabs in the Monastery. It was possibly intended to be cut into tesserae for mosaic decoration.
Provenience: East side of Room A in the Monastery of Lady Mary (Cemetery North 270)
Date: 550-600 CE
Height: 9 cm
Width: 11 cm
Object Number: 31-50-125
Further Reading:
Fitzgerald, Gerald M. A Sixth Century Monastery at Beth-Shan. Philadelphia: University Museum, 1939.